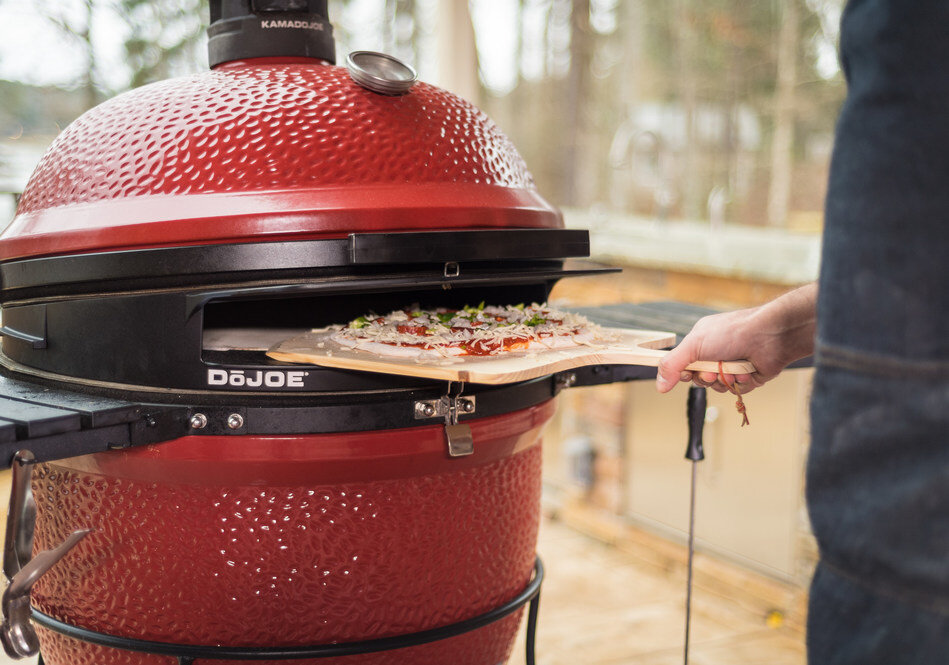 It is a challenge to establish a strong reputation and build a loyal customer base, but the BBQs 2U family was so dedicated to their business that they did not need to make attempt.
Carrying a wide variety of high-quality barbecue products, including grills, smokers, and accessories helped them establish the store as a go-to destination for all things barbecue-related.
At the moment, Masterbuilt portable grill is in demand. With the cool winter moving away from London, people are preparing to enjoy outdoor activities. The 17 kg Masterbuilt portable grill along with a collapsible cart is available for £399.
It is a great piece of equipment that offers you to enjoy smokey-flavored grilled food. It is easy to use just like the gas grill.
The cooking space is around 200 sq. inches and even the temperature range is sufficient enough to cook slowly or sear the food. The mini hopper can accommodate small lumps of coal that can last for 4 hours.
The grill cooks for 2 to 3 people with ease. You don't need to monitor the cooking session because it has a SteadyTemp dial. You can configure the precise cooking temperature. Get ideal results all the time because the unit has an inbuilt temperature gauge.
You can even consider the Masterbuilt Gravity series. Nevertheless first, get familiar with the difference between Masterbuilt 560 versus 1050 Gravity Series
Both the Masterbuilt 560 and 1050 Gravity Series are high-quality charcoal smokers that offer a range of features and benefits.
Let's get to know the differences between both models:
1. Size
The Masterbuilt 560 is a smaller unit with a cooking surface of 560 square inches, while the 1050 Gravity Series has a larger cooking surface of 1050 square inches.
This means that the 1050 model can accommodate more food at once and is ideal for larger families or those who like to host parties.
2. Fuel consumption
The 1050 Gravity Series uses less fuel than the 560 models, thanks to its double-walled construction, which helps to retain heat and reduce airflow.
This makes it a more efficient option if you're looking to save on fuel costs over time.
3. Temperature control
The 1050 Gravity Series offers more precise temperature control than the 560 models, thanks to its digital control panel and integrated meat probe.
This means that you can set the temperature and forget about it, knowing that your food will be cooked to perfection every time.
4. Price
The 1050 Gravity Series is more expensive than the 560 model, due to its larger size, advanced features, and higher-end construction.
Ultimately, the choice between the Masterbuilt 560 and 1050 Gravity Series will come down to your personal preferences and needs. If you're looking for a smaller unit that is more affordable and easy to use, the 560 might be the better option.
However, if you're a serious smoker who wants a larger unit with advanced features and precise temperature control, the 1050 Gravity Series is definitely worth considering. For camping or hiking choose Masterbuilt portable grill!